As part of our graduation from the AKV St. Joost arts academy Esther Malaparte and I decided to work together on creating our very first animated music video. Under the name Enter or Escape we approached one of our favourite dutch bands called Splendid! from Den Haag. Who were luckily working on creating a new album and got quite enthusiastic about the idea of an animated music video for one of their new tracks. 

The track of their choice was Longing for your Love, and we received a card blanche regarding the scenario. However the one problem was, that the track was far from completed when we received the first recordings.
But our deadline was set and we had to start as soon as possible. 

Luckily the lyrics were finished so that gave us something to hold on to while trying to figure out the story. It was going to be a love story that much was certain, but we wanted to avoid making something obvious and cheesy.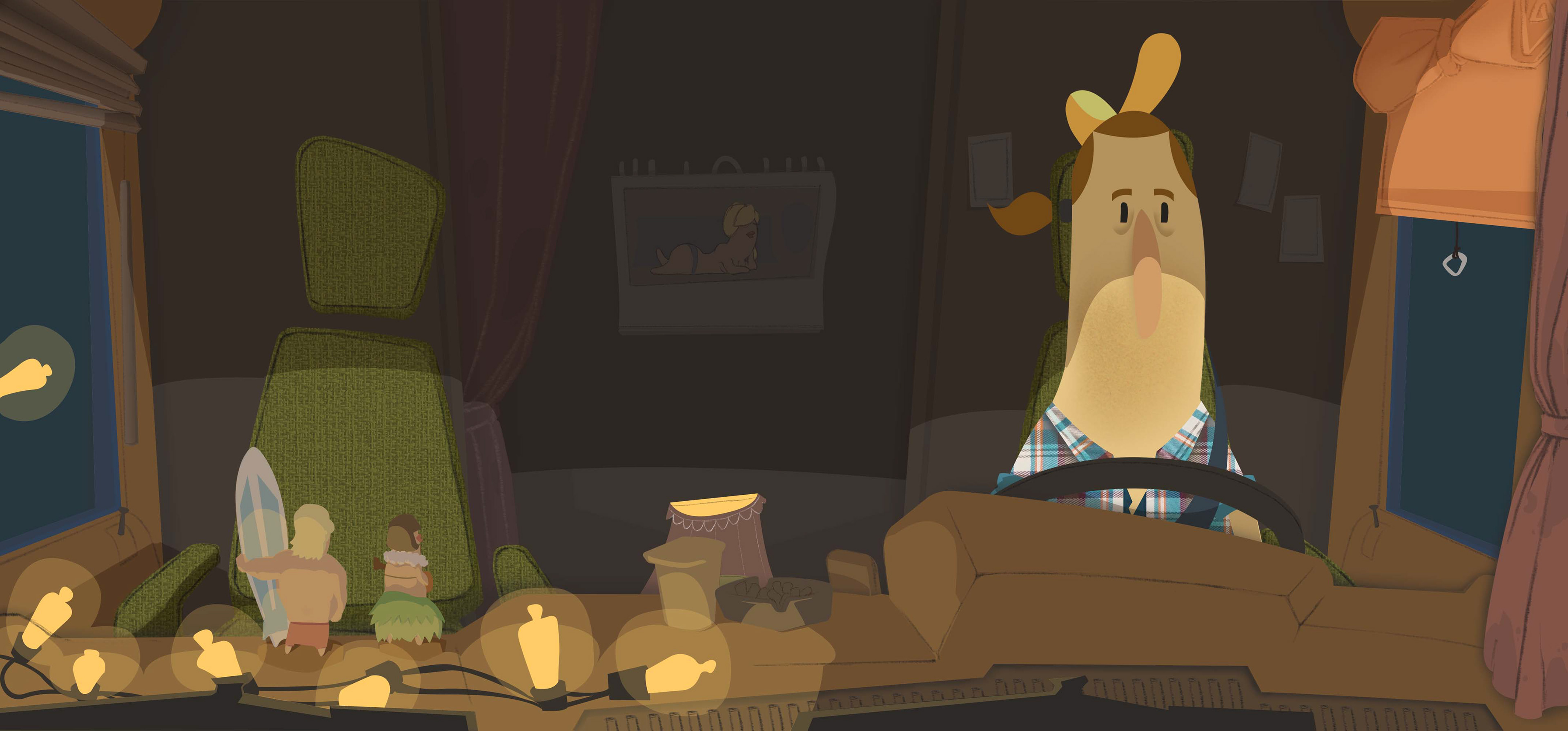 This is how we came up with Bert. Bert is a truck driver transporting kingsize bed mattresses, imaginably for happy couples like the one on the advertisement on the side of his truck. He himself however, sleeps in the cabin of his truck every day, on his own.   
Until one day, at a gas station, he falls head over heels for smile of the coffee lady.