As a test assignment handed to me by theme park design company Jora Vision I had to conceptualise a roller coster around the theme Travel. Luckily I had a wonderful example of a book that covers that theme beautifully. 
The Adventures of Captain Hatteras
by Jules Verne. This book became the key inspiration for the further design and storytelling behind this coaster and the title of the coaster
The Forward
is actually the name of the ship sailed by Hatteras and his crew.
The landscapes Verne describes in his book spark the imagination. Giant mountains and canyons of ice set the stage for encounters with polar bears, walruses and other rivaling expeditioners.
But not only the fictional writing of Jules Verne can contribute to this concept. Also the expedition by Robert Falco Scott and rival Roald Amondsun provide useful photo reference. Not to mention the survival of the Endurance crew. Who survived against all odds after their ship was consumed by ice, only to be recently discovered again.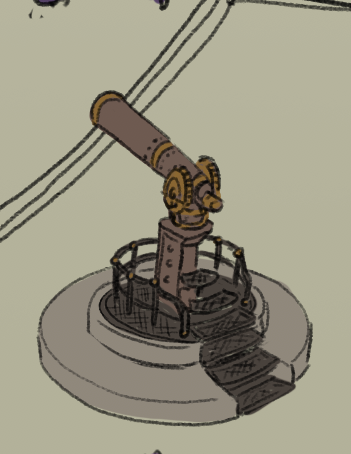 The interior of the icy mountain. We see a frozen scene of sea monster battling a scuba diver reverencing Jules Verne's book 20.000 Leagues Under The Sea and a trap with dynamite.