For the release of their track "Amsterdamned" Yellow Claw went all out! Not only releasing a fully animated music video starring the two musicians as bloodthirsty vampires roaming the streets of Amsterdam, but also releasing an entire comic book as continuation of the story, action figures, Amsterdamned Smoking Smoking supplies, Skateboards and many more merchandise items dubbed 'the Unholy Merch'. All of this released in the Yellow Claw pop-up comic book store during the ADE. I was asked to illustrate a more western comic version of the two protagonists for the promotion and merchandise items.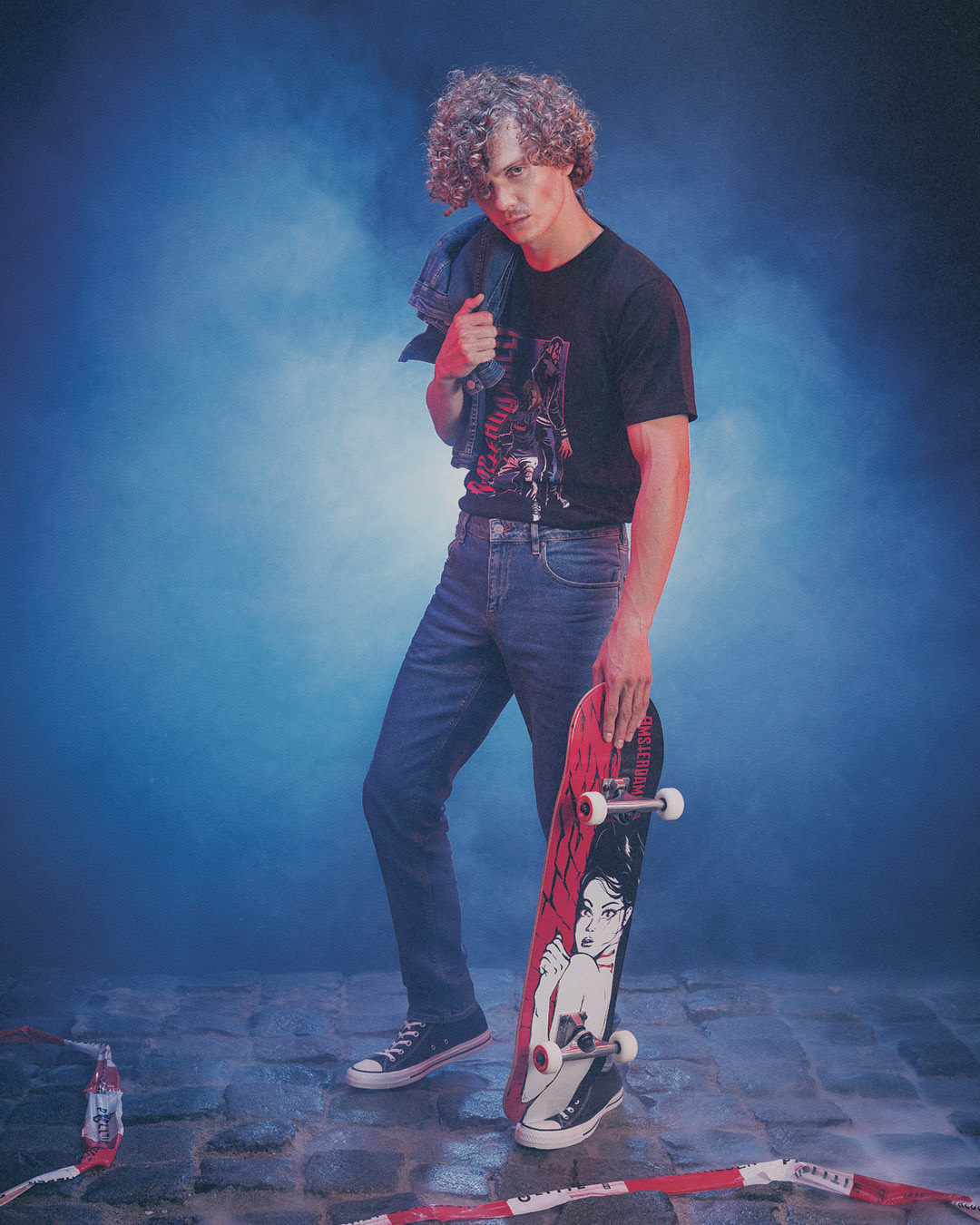 Pop-up Invitation to the Yellow Claw pop-up comic book store 
Pattern Illustrations partially based of the Illustrations out of the original 'Amsterdamned' comic book by: Ricky "Sihk" Tjong, Yudhistira Israel, Rhoald Mercellius Sakti Yuwono, Jaka Ady, Thomas de Regt, Jim Taihuttu and Nils Rondhuis.